Seabob F5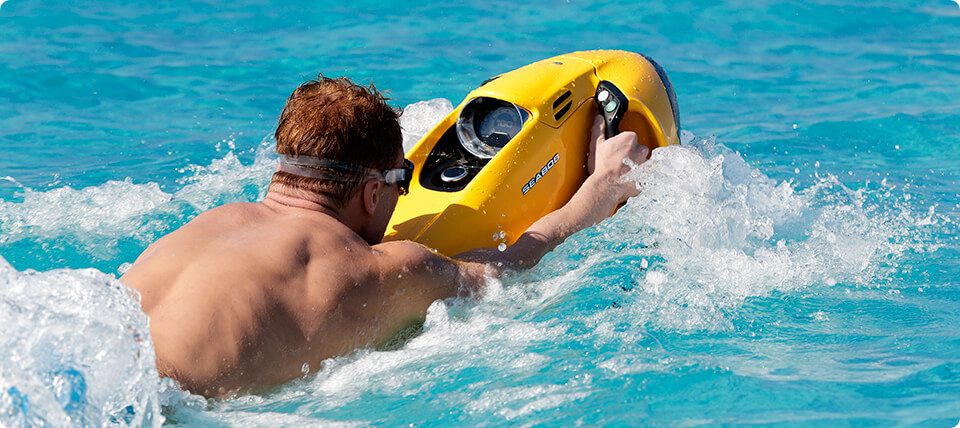 Are you ready?
Turn up the power and away you go
If you are looking for the ultimate driving pleasure, simply head for the water. No boundaries, no limits. Experience vast open spaces and pure freedom with the SEABOB. Whatever gear you have selected.
Speed is regulated via the Controlgrip. The enormous thrust generated between the power levels lends the SEABOB a dynamism and fascination beyond compare.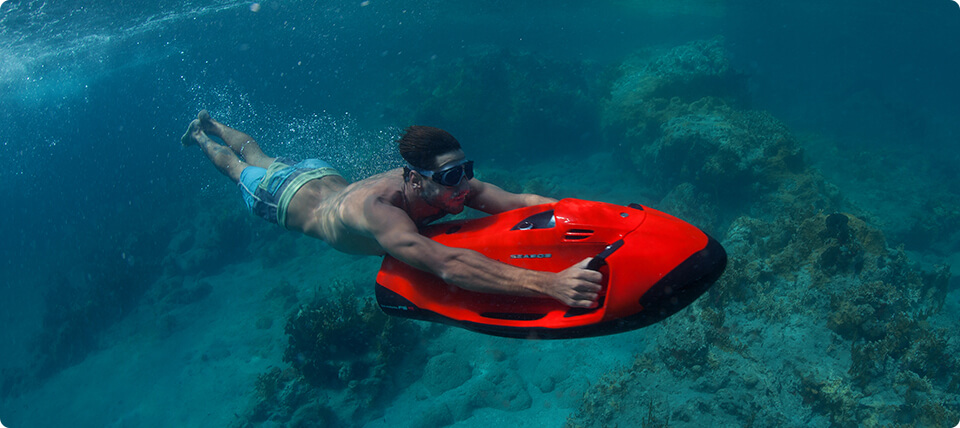 Anything is possible
Experience a unique agility under water
The dynamism of the SEABOB jet develops its special appeal under the water. The watercraft can be steered down into the depths simply by applying light pressure. Man and machine in unison, darting around nimbly.
Diving depths of up to 40 metres can be programmed to suit individual requirements via the on-board electronics. A safety cut-off feature reliably ensures that the selected diving depth is not exceeded.
Discover the fascinating underwater world in a new dimension.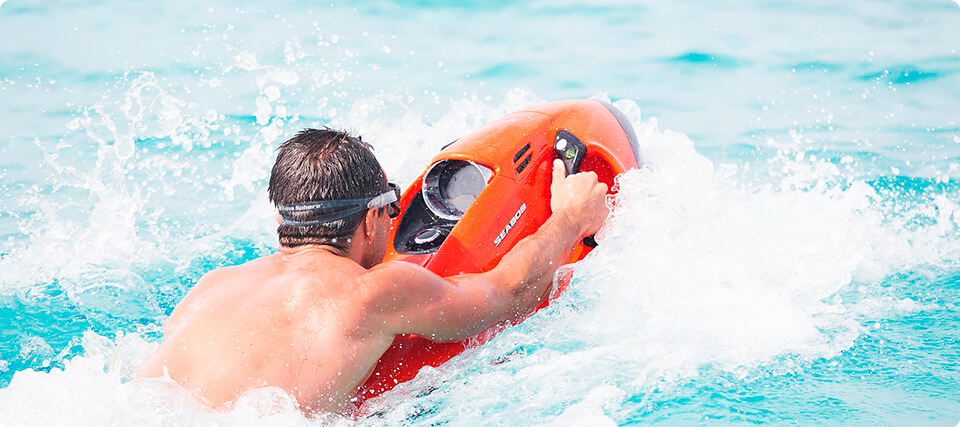 Interaction with the element
Special moments of pleasure
Leisurely gliding. Sporty driving. Safe diving under water. All this is possible with a SEABOB. Now you can actually move through the water like a dolphin. Freely, both on the surface and at depth.
At the same time, the SEABOB is completely environmentally friendly when in its element. It zooms powerfully and almost silently through the water. Darting about with such ease and agility really makes a dream come true for mankind.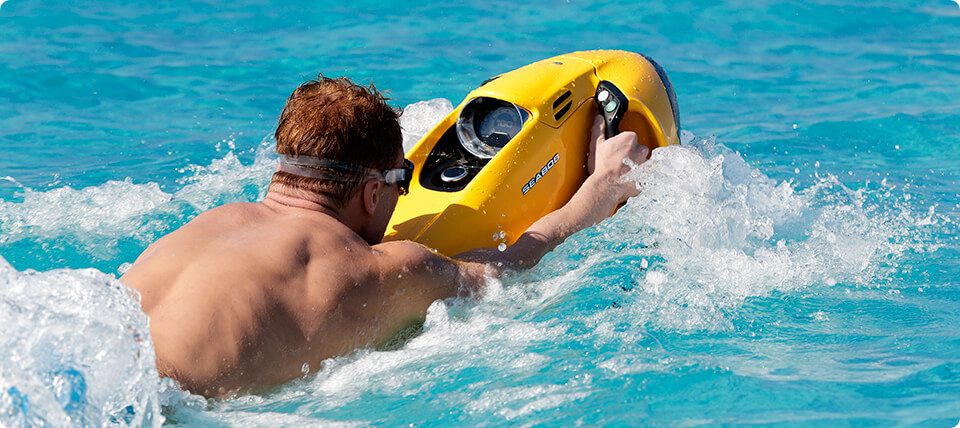 Active relaxation
The enjoyment of driving starts when you are cruising
A SEABOB offers all-round high-performance. Its hydrodynamic shape provides for an astounding degree of agility in the water. Steering and diving could not be easier – all it requires is for the pilot to shift his bodyweight.
Whether you are cruising, zipping through the water or diving. The SEABOB will glide along powerfully with you aboard. Feel the awe-inspiring manoeuvrability. The new-found desire for water will never relinquish its hold on you again.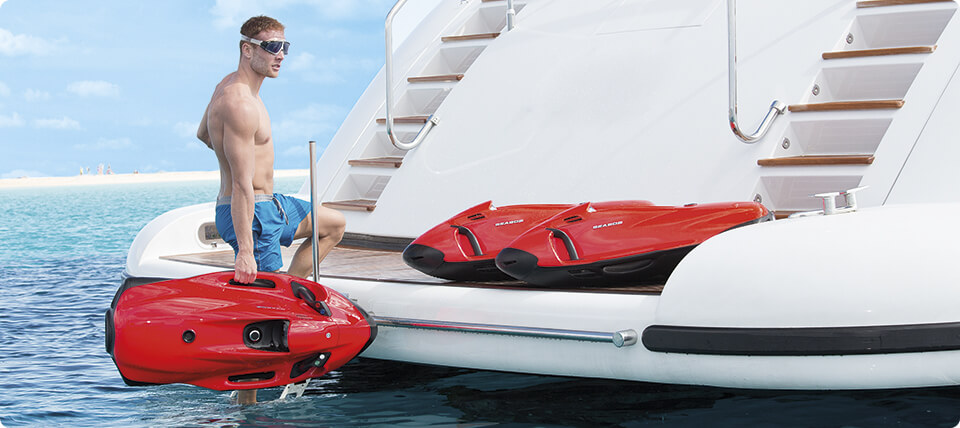 Optimal handling
Low weight with powerful thrust
Easy handling was the uncompromising objective set when developing the new SEABOB. For this reason, the challenge in terms of development was clearly defined. Low overall weight. Extremely stable housing. Powerful drive. These properties make the SEABOB F5 a unique water sports craft. The vehicle can be used anywhere and offers optimal handling.