Seabob F5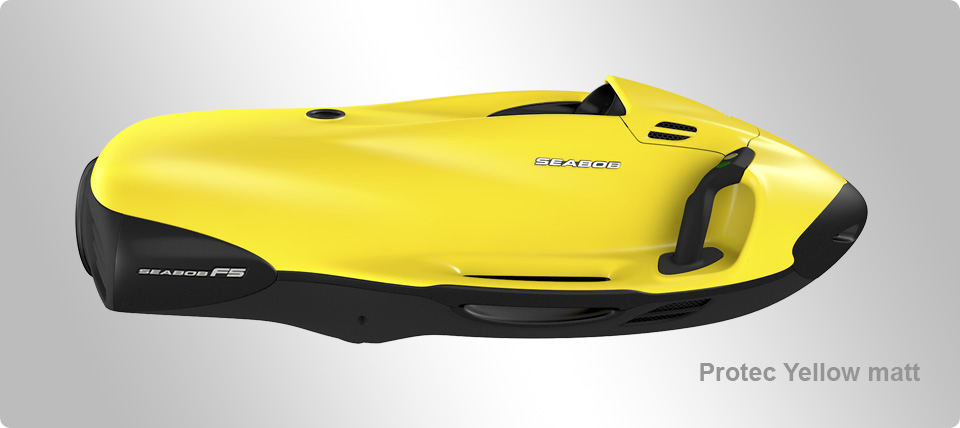 Performance up to: 4.0 kW / 5.36 hp
Maximum thrust up to: 680 N
Speed over water up to: 20 km/h / 12.43 mph
Speed under water up to: 18 km/h / 11.18 mph
Speed control: 6 power levels between 0 % and 100 % via piezo buttons
Energy: High-Energy Lithium-Ion accumulators
Total capacity approx.: 1.8 kWh; 48 V; 36 Ah
Operating time average: 60 min
Charging time (standard charging) approx.: 8 h
Charging time (quick charging) approx.: 1.5 h
Diving depth: 34 kg / 74.96 lbs
Dimensions (L x W x H): 1,152 x 507 x 372 (in mm) / 45.35″ x 19.96″ x 14.64″
Weight approx.: 29 kg / 63.93 lbs
Buoyancy in water approx.: 10 kg / 22.05 lbs
Special equipment: Securing device for Pilot belt system
Extras: Elements in a matt chrome design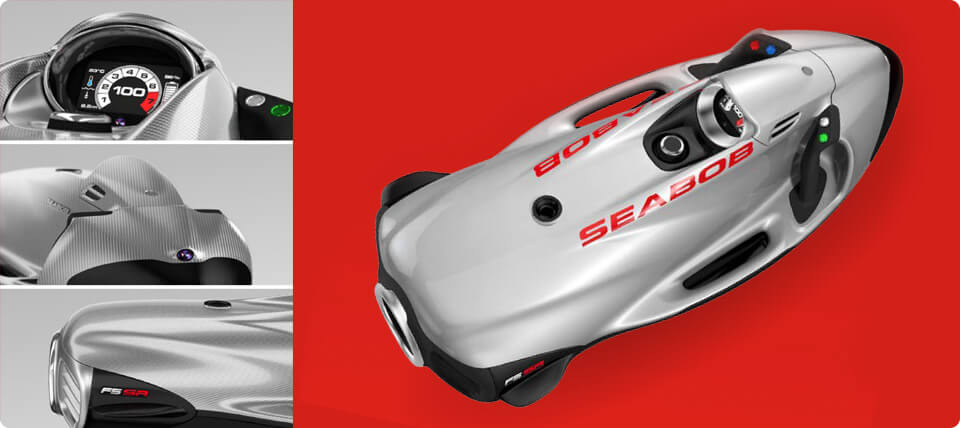 Performance
Raise.
Special features for sporty driving.
Higher performance and more extensive features: Make your SEABOB F5 S into a high-performance SEABOB F5 SR with the Performance Raise special equipment. An overall performance increase of approx. 10% added thrust is achieved.
An upgrade with Performance Raise offers you additional extensive special features: The SEABOB F5 SR is operated with 7 power gears for example. It also offers the SEABOB-Camsystem as standard, with two integrated cameras, a built-in storage system and a WLAN transmission module. You also have the opportunity to select a Bicolour or Big Label special colour from our range of different colours.
The two tail fins on the SEABOB F5 SR create a sporty design and also increase manoeuvrability further when driving underwater. The SEABOB with Performance Raise is identified by the F5 SR type label on the tail.
SEABOB F5 SR
Performance up to: 4,5 kW / 6.03 hp
Maximum thrust up to: 745 N
Speed over water up to: 22 km/h / 13.67 mph
Speed under water up to: 20 km/h / 12.43 mph
Speed control: 7 power levels between 0 % and 100 % via piezo buttons
Energy: High-Energy Lithium-Ion accumulators
Total capacity approx.: 2,0 kWh; 48 V; 42 Ah
Operating time average: 60 min
Charging time (standard charging) approx.: 8 h
Charging time (quick charging) approx.: 1.5 h
Diving depth: 40 m / 131 ft
Dimensions (L x W x H): 1.152 x 543 x 372 (in mm) / 45.35″ x 21.38″ x 14.64″
Weight approx.: 35 kg / 77.16 lbs
Buoyancy in water approx.: 9 kg / 19.84 lbs
Special equipment: Securing device for Pilot belt system
Extras: Elements in a matt chrome design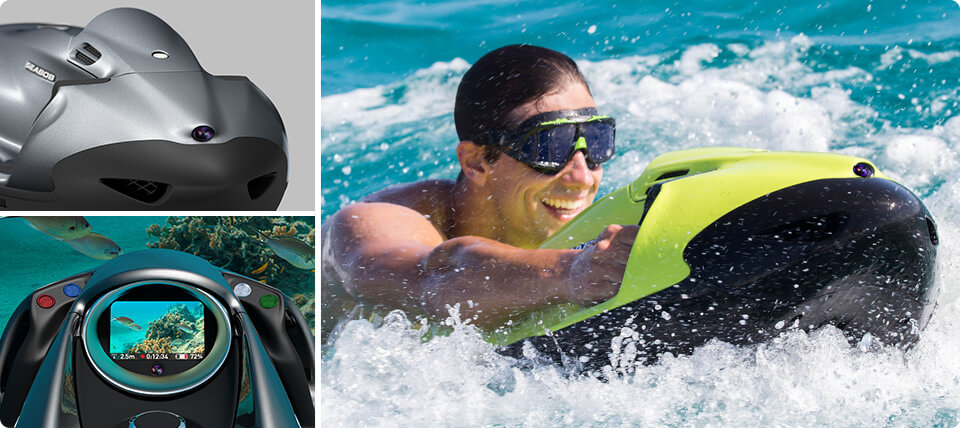 SEABOB Cam
Capture unique experiences.
The SEABOB can be equipped with integrated camera technology on request. Thereby, two camera systems are integrated in the SEABOB. There is a full-HD camera as a recording system in the watercraft's bow. This camera films and saves everything experienced and discovered in the fascinating underwater world at the push of a button.
Another full-HD camera is found on the information display. This camera is an integrated Action-Selfie-Cam and is activated by simply pressing a sensor. It saves all of the pilot's recordings when driving the SEABOB. With the recording technology switched on, the SEABOB information display performs the monitor function.
This allows all camera recordings to be professionally controlled. All recordings are saved in the SEABOB on-board system and can be directly transmitted to any Smartphone or other alternative storage media with WLAN technology. With the SEABOB-Camsystem, you can always share your unique experiences in the fascinating underwater world with others at any time.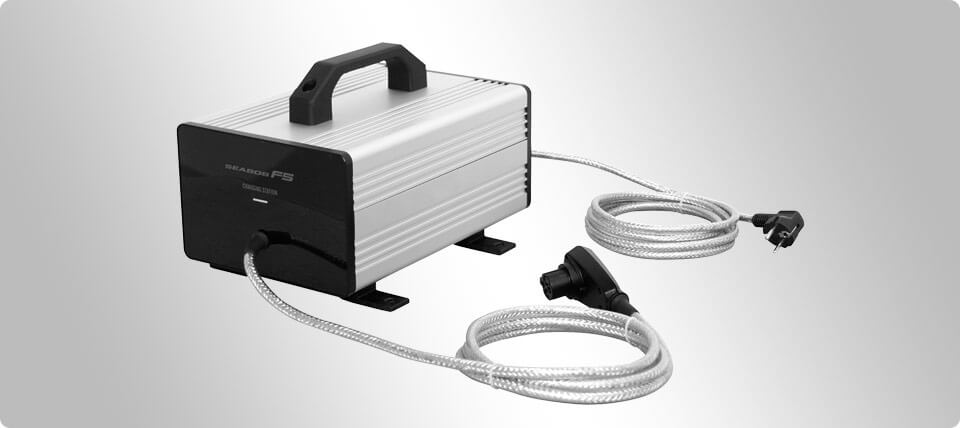 Quick charger
For extremely short charging times.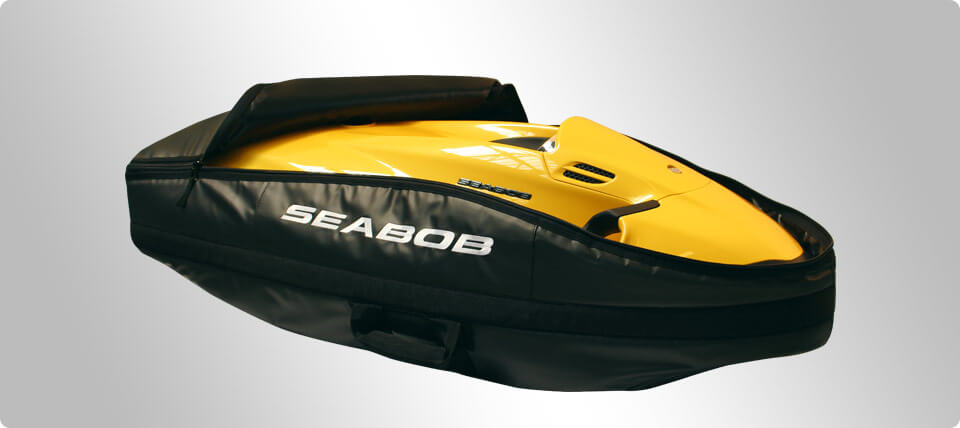 SEABOB Bag
Your bag for on the way and travelling.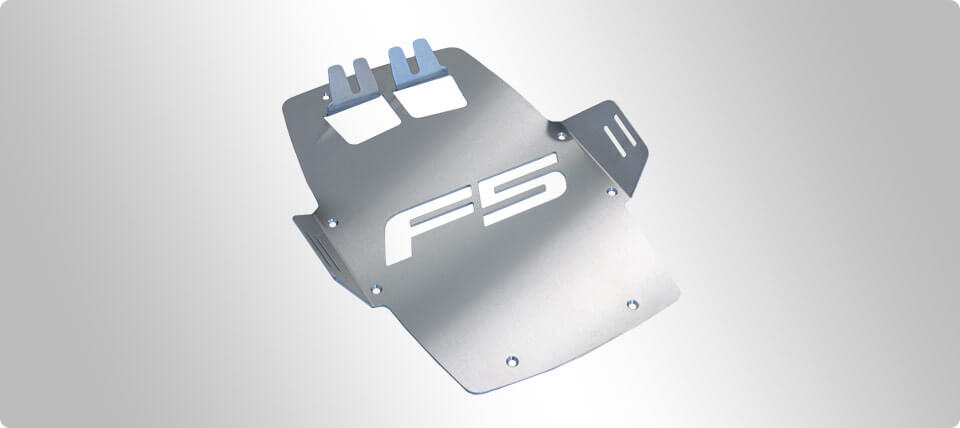 SEABOB Rack
The secure wall and floor holding device.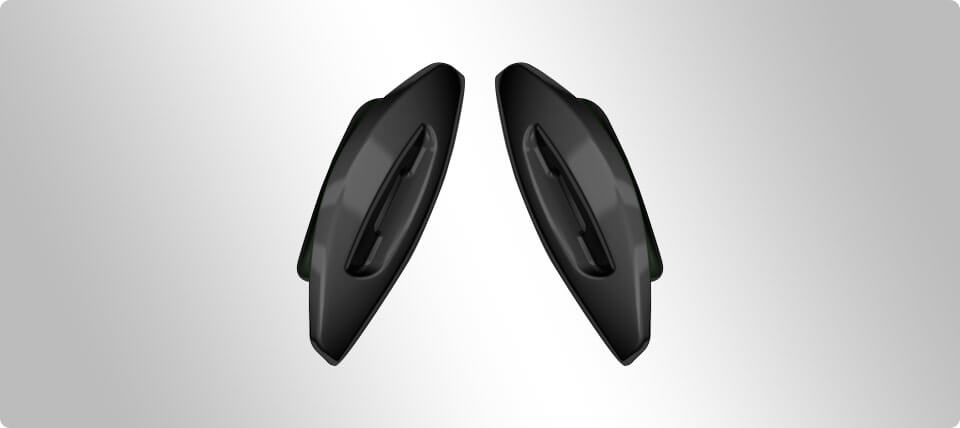 SEABOB Weight
For professional scuba diving with your SEABOB.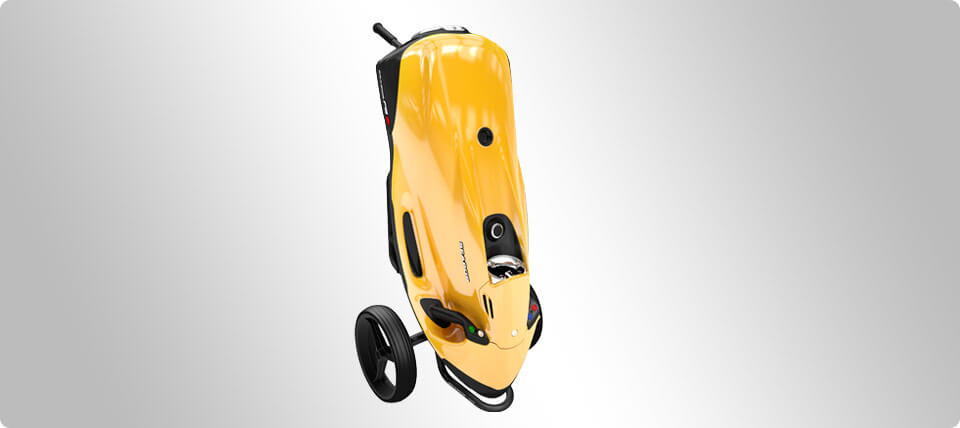 SEABOB Cart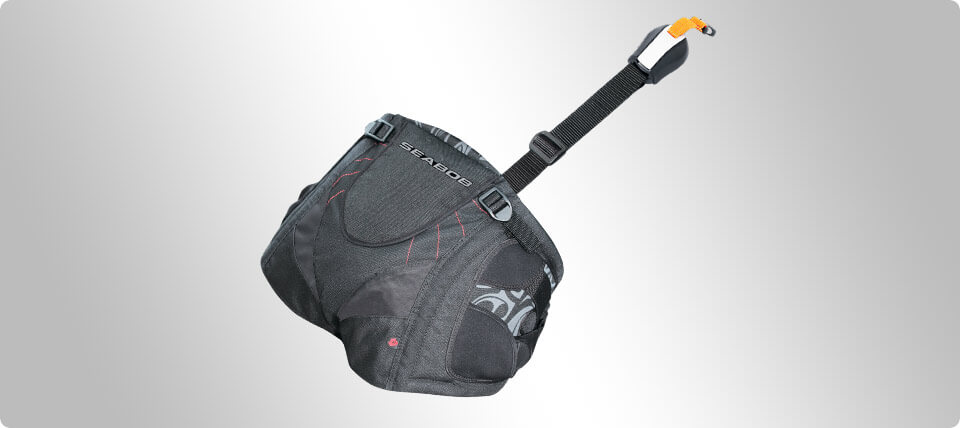 Pilot belt system
For sporty driving in the high speed range (size S, M, L, or XL).